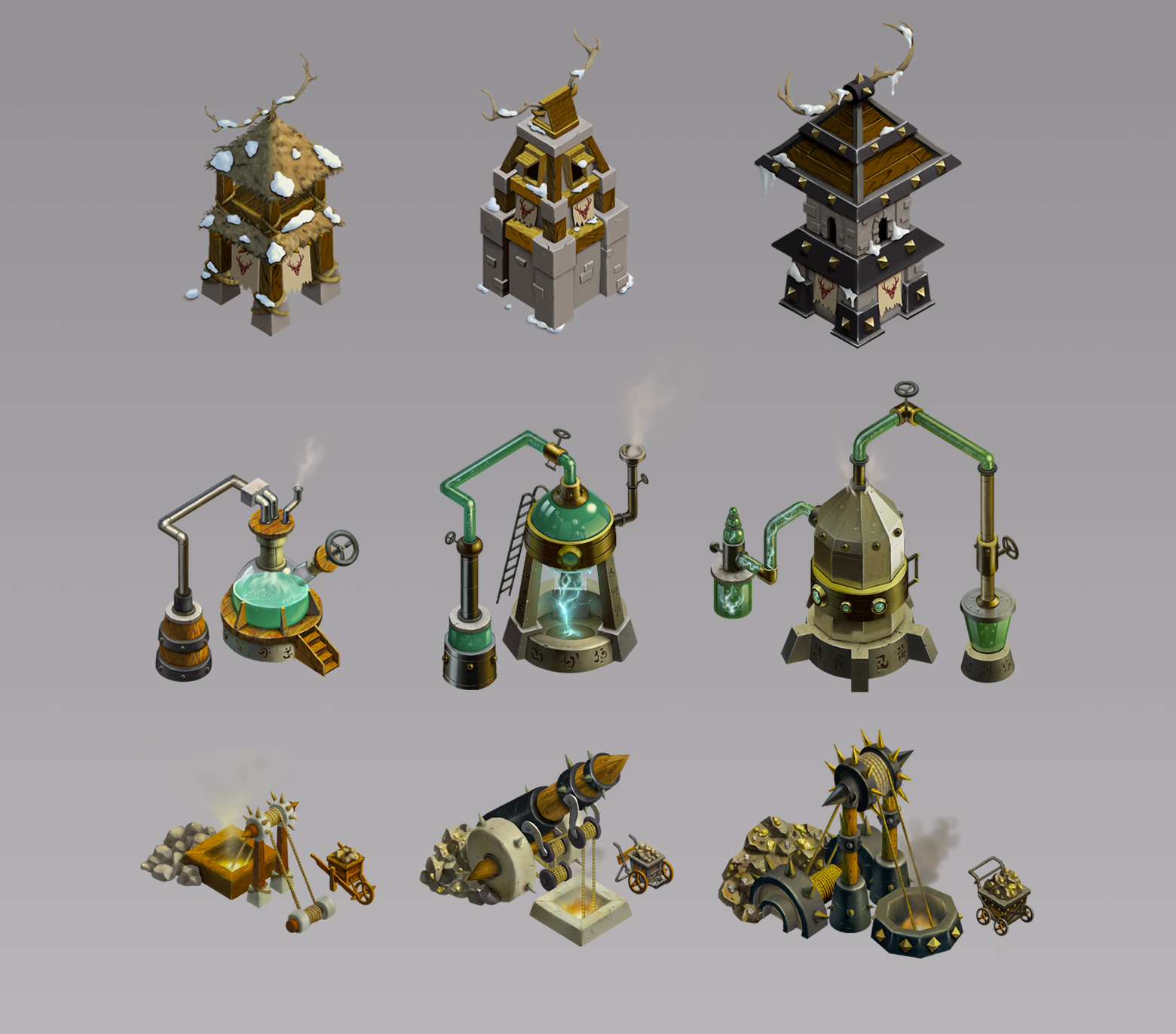 Buildings & Assets Design
Legend of Five Kingdoms, a Tower Defense Game
The game art concepts below were designed in Procreate, 3D modeled in Maya, painted over in Photoshop. It is about a civilization living in an extremely cold environment. The people there are brave, strong but usually short tempered. Therefore do not mess around with them.
2D Vector Art Design
City Fun
Vehicle Design
Vector Building Design
Made with Adobe Illustrator, the fast food restaurants are based on American fast food chains such as KFC, Burger King etc.
Game Development
Popkyon
Popkyon is a mobile game developed by Lewei Wang, Boesen Jin and Kosheno Moore. Please look at the prototype trailer below.
Lewei Wang is the art lead of the game, in charge of the visual design, character design, animation, video editing, promotion and game design.