Digital Portrait:
Vincent Van Gogh
Portrait painting based on Van Gogh's stylized self portrait and black-and-white photo. Inspired by the animated movie Loving Vincent.
Digital Portrait: Man Wearing Laurels
Master study from John Singer Sargent's painting Man Wearing Laurels
Digital Portrait: Pharaoh from The Ten Commanders
Sketch of Qi'Ra from Solo: A Star Wars Story
Digital Portrait: Stephen Curry
MVP from Golden State Warriors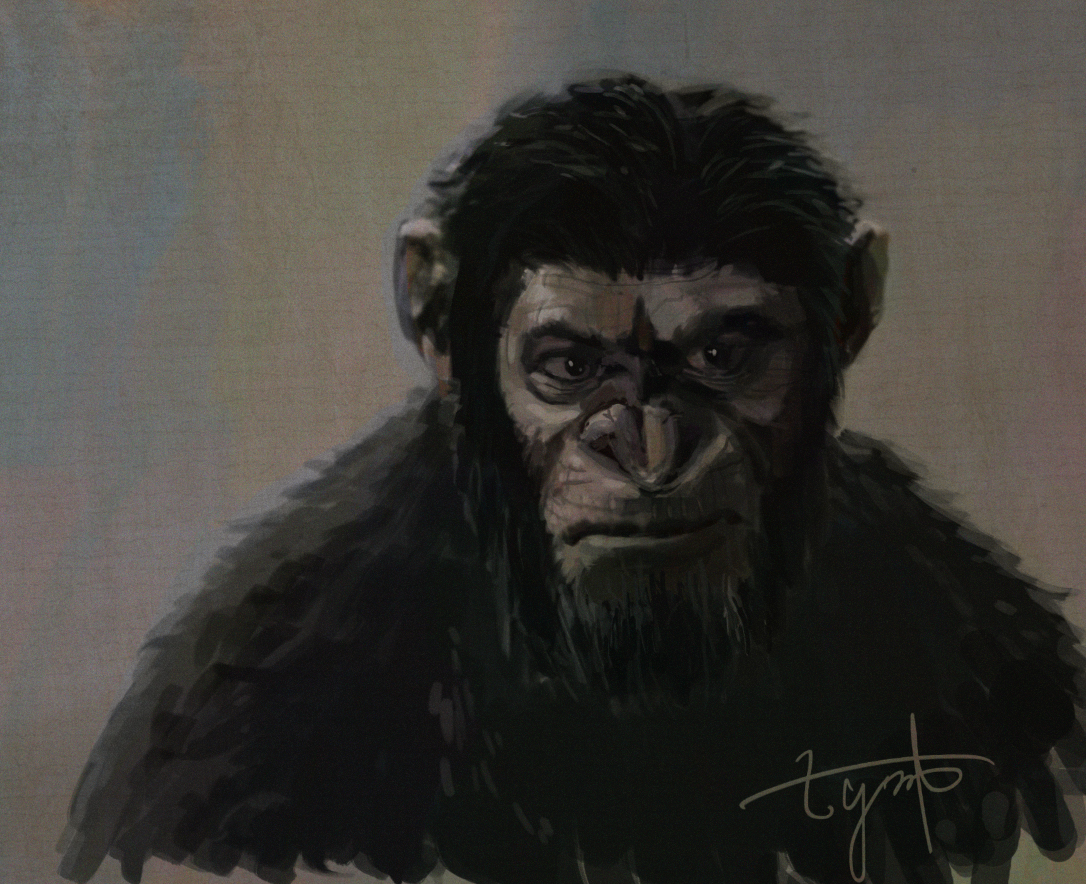 from the movie Planet of Apes
Digital Portrait: Whiplash
Charcoal Portraits
This portrait piece has been selected as a demonstration in master animation concept artist Nathan Fowkes' new released book How to Draw Portraits in Charcoal by Design Studio Press.